The Kilbourn Fire Department
CITY OF WISCONSIN DELLS VOLUNTEER FIRE DEPARTMENT - ALSO SERVING THE TOWNSHIPS OF DELL PRAIRIE, NEWPORT, NEW HAVEN, LYNDON & SPRINGVILLE.
The Kilbourn Fire Department; formed in 1891 and is a completely unpaid volunteer fire department, proudly protects 7,600 people living in an area of 210 square miles. We operate out of one station that protects a primarily rural area. Our department is a public department whose members are on a volunteer status. Our membership includes 36 active and 56 retired members. As a popular tourist area, the local population frequently swells to over 100,000 in the summer months.
I.S.O 4 Rating
And What This Means For You
The I.S.O. rating of a community has a direct effect on the insurance premiums that individuals pay on their homes and especially on commercial buildings. The lower the I.S.O. rating on a scale of 1 to 10, the better the insurance rates are (generally). The I.S.O. reviews 3 areas primarily - the Fire Department; the City water main & hydrant capabilities and 9-1-1 dispatch services This rating is the basis for which your homeowners and business insurance premiums are set. At present our rating is 4.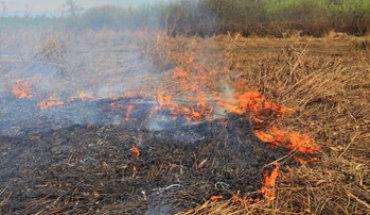 Wisconsin Burning Permits
Burning permits are required by the Wisconsin DNR in many parts of the state to conduct legal and responsible burning in the outdoors. Burning permits are free and easy to obtain. Wisconsin Burning Permits …
Read more
»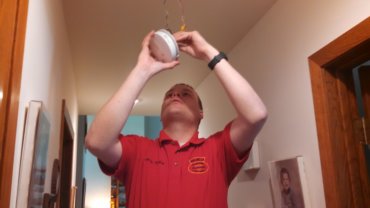 Smoke & Carbon Monoxide Alarms
Homeowners and landlords with fuel burning appliances should comply with the new Wisconsin laws requiring the installation of carbon monoxide alarms. The alarms shall bear the mark of a listing agency. All single family homes and rentals where people sleep, new and existing, must install…
Read more
»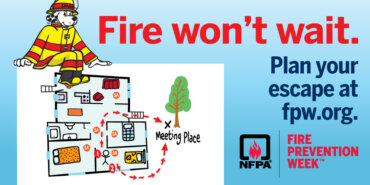 2023 Fire Prevention Week – October 8 – 14
2022 theme – Fire won't wait. Plan your escape. The Kilbourn Fire Department wants to share these key home fire escape planning tips: Make sure your plan meets the needs of all your family members, including those with sensory or physical disabilities. Smoke alarms should…
Read more
»